Trail Conditions are updated Weekly November through April...Stay tuned!
November 23, 2018
1. Snow is beginning to accumulate and we are hoping so much more is to come. 
Snow is powdery and little base. 
2. Salt Ridge Cabin has been completed refurbished as a Safety Cabin is just needing a bit longer stove pipe put on.
3. We suggest that while using our Trail System, handsaws will be required as we have trails littered with tree blow down.
4. Keep checking our Facebook page and here for upcoming trail clearing days that will be planned.
                                         PVSA Executive Team  
This summer the PVSA had hired a mulcher to do some work on the River Road Trail.
We are delighted at the work and width of the trail. Snowmobilers should enjoy a much better experience and the willows won't destroy your plastics.
We hope to do some more work once the ground is frozen. Although we want snow, we need a solid freeze to get across any water crossings. Trust us when we tell you this is a multi use trail, but the impact of SXS and ATV traffic have created ruts and water holes that are not repairable and will require hand slashing verses mulching equipment.
Please watch for frozen logs in some of those mud holes, we flagged a couple but night riding might be a bit of a challenge.      The trees are holding some snow, but we definitely need more before I would say it's go time. 
PVSA Executive Team.
Club History
Rendezvous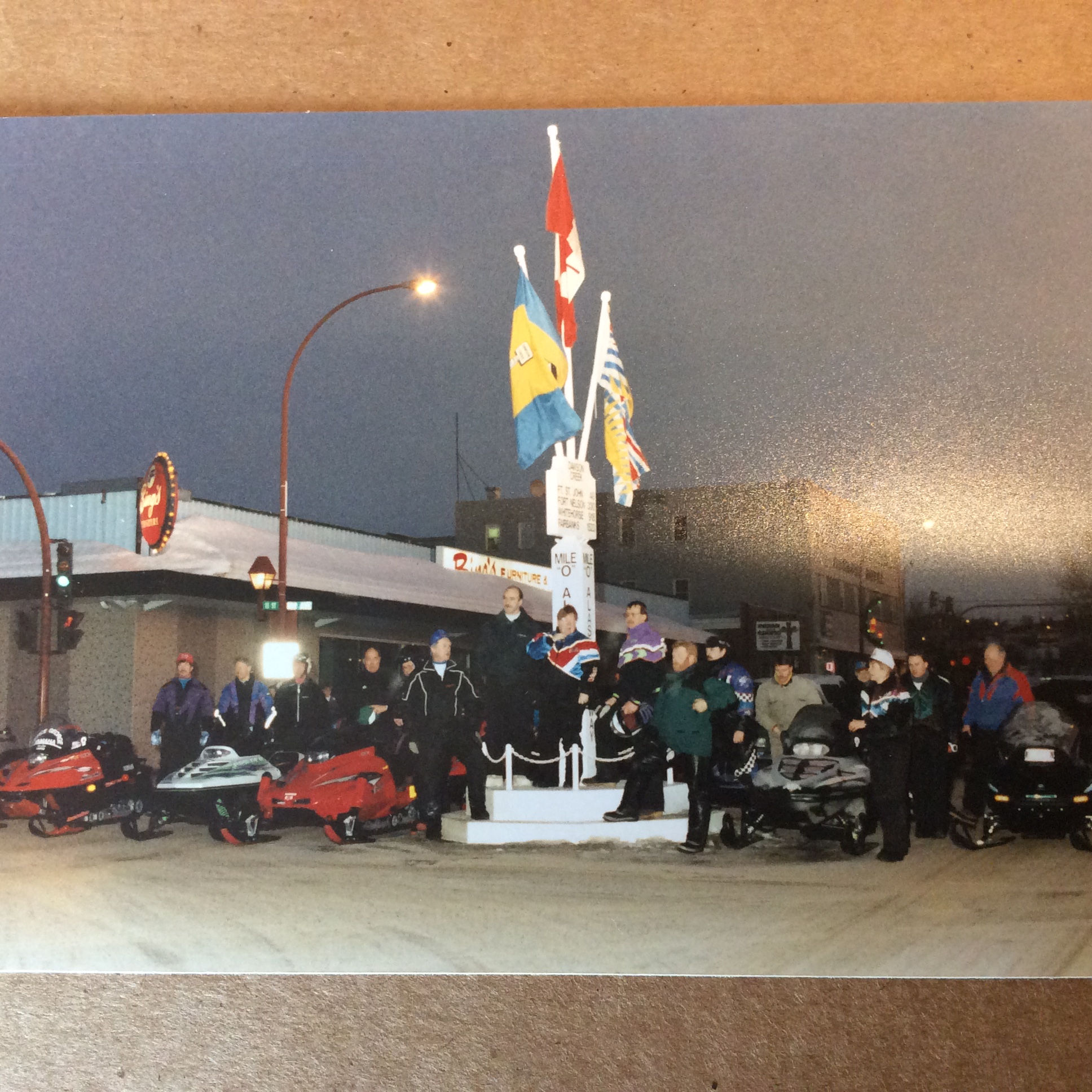 1997